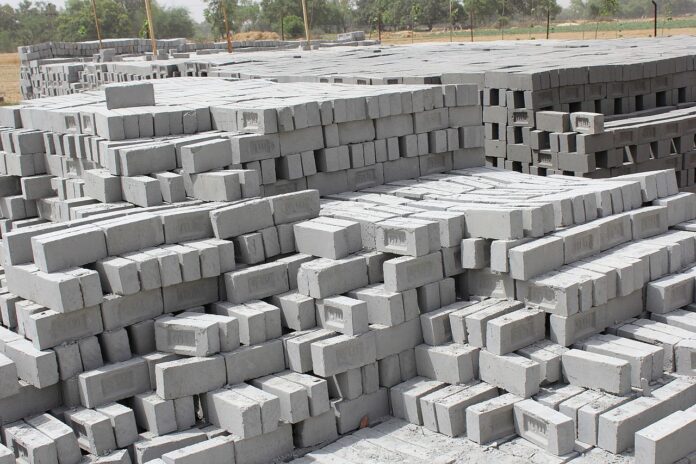 Fly Ash Brick
Fly ash refers to the ash produced during combustion of coal. It is the fine powder formed from the mineral matter in coal, consisting of the non-combustible matter in coal plus a small amount of carbon that remains from incomplete combustion. Fly ash is being accumulated as waste material in large quantities near thermal power plants. As the power requirements of the country goes up, the amount of waste produced will also increase enormously creating problems for its safe disposal due to lack of adequate disposal facilities. Its use in manufacture of bricks will be helpful in its disposal and also help in controlling pollution. It is supplied free of cost to entrepreneurs.
Fly Ash bricks are made of fly ash, lime, gypsum and sand. The raw materials are blended in desired proportions in a Pan mixer for 4-5 minutes and compressed. They undergo curing for a minimum of 14 days and are then air dried for 7 days. Strength of these bricks can be engineered by varying the compositions. These can be extensively used in all building constructional activities similar to that of common burnt clay bricks. The fly ash bricks are comparatively lighter in weight and stronger than common clay.
Raw materials used for the manufacture of Fly ash bricks:
Fly ash – which is the primary ingredient
Sand or Stone dust – as fine aggregate
Lime – source of calcium carbonate which results in the bricks being called "Self-cementing bricks".
Gypsum – to enhance the fineness of the shape of the bricks
Cement – to increase bonding and strength
Advantages of Fly ash bricks
High strength, particularly no breakage during transport and use.
The uniform size of bricks mortar required for joints and plaster reduces almost by 50%.
Gypsum plaster can be directly applied on these bricks without a backing coat of lime enough.
These bricks do not require soaking in water for 24 hours. due to lower water, penetration seepage of water through bricks is considerably reduced.
They are light in weight and hence are very suitable for multi-floored buildings. This is because as the height of the buildings increase, the stress and tension on the foundation and structure increase too. With light bricks, this stress and tension are reduced manifold.
Fly ash bricks absorb less heat and considering the Indian climate, it makes it better when compared to clay bricks.
From the cost front, it requires less mortar during construction. Further, the machine that we provide requires less labor too. Our machines are made keeping in mind the costs associated with water wastage and raw material wastage too. You hence save in the breakage front (15%), the plaster and jointing front (15%) and curing and labor front (7%). So Q Green fly ash brick machines reduce the overall costs.
The compressive strength is very high and they are less porous. They absorb less water and saves cost there, as well.
It is environmentally friendly and hence allows your business to take a step towards sustainable development. Q-Green machines are green machines too, that promote environmental protection and conservation. Production of fly ash bricks requires no fossil fuel and hence does not lead to the emission of green house gases.
There is no pollution or environmental damage, as a result of which it has been put into the white category of products.
Fly ash bricks are stronger, more uniform and denser as compared to clay bricks. While their mortar consumption is low, their wastage is only about 1% as against that of clay bricks which are about 10%.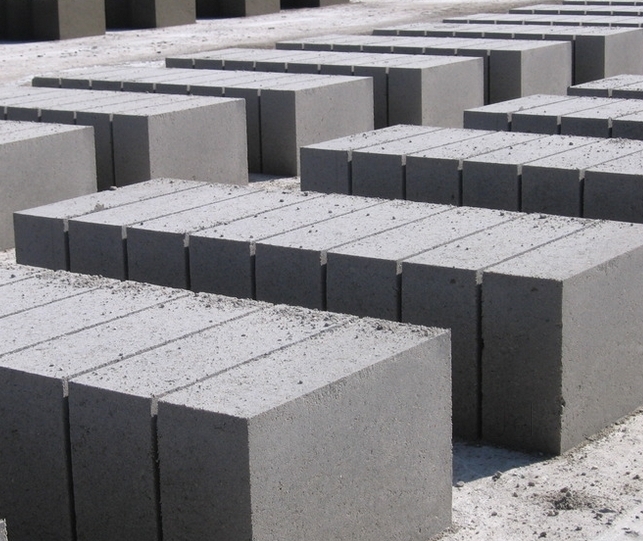 Classification of fly ash bricks
Clay- bricks
Red mud bricks
Sand bricks
Lime bricks
Lime/gypsum bricks
Uses of Fly ash Bricks
Fly ash bricks are used for the construction of various types of buildings such as:
Factories
Warehouses
Power plants
Homes
High rise structures
One of the major factors driving the demand for fly ash bricks is the increasing investments in the construction sector, especially in the developing countries of the Asia Pacific region. There has been a significant increase in construction spending and the budget allocated for infrastructure and industrial development has also been increased, which in turn is projected to create traction for the global fly ash bricks market.
Additionally, other numerous benefits such as low water absorption, light weightedness and other properties have added to the significant popularity of fly ash bricks in the global market. Utilization of fly ash in manufacturing building materials has increased significantly due to its increasing availability and massive environmental problems caused by the disposal of fly ash1.