Dry Mix Mortar
Dry mix mortar is amongst the most versatile materials used in the modern construction industry. It serves to lay bricks & other masonry blocks, coat building as renders & skim coat & fix tiles. The modern Dry Mix Mortar is produced in a special factory with dedicated facilities on batching & blending of all the necessary ingredients in a highly-controlled process. It provides excellent technical properties to meet the stringent performance requirements. It is made of cement, sand, mineral and functional additives, mixing together proportionally.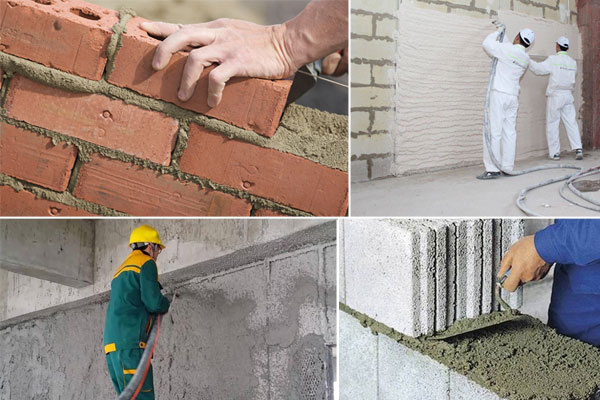 The advantages for dry mix mortar include:
Cost effective option for wet trades – Save money
Consistent strength
Reduced mixing time, reduced labour costs
Mortar available on demand reducing downtime and improving productivity
Additives are blended in to ensure workability – no retardants to hold you back though
Dry materials regardless of weather
No sand stockpiles being blown away or contaminated
30% reduced wastage of sand and cement
Reduced pilferage of cement
Can be transported simple container, stirred automatically, pumped and applied by machine
Improve industrial working conditions
Correct sand and cement mixing ratio
Raw Materials for Dry-Mix Mortar
Most of the dry-mix mortar products require only the addition of potable water and mixed with a simple mixer to produce high-quality fresh mortars. Although the dry mortars are relatively easy to prepare and use, the ingredients and their proportions of each product are sometimes very complicated. Most of the high-performance products are usually based on extensive development process and tests in order to achieve the designed materials properties.
The raw materials used for dry-mix can generally be grouped into four main categories (binders, fillers, chemical additives, pigments) and some of the basic generic types are listed below:
Binders
Ordinary Portland cement (OPC)
High alumina cement (HAC)
Ground granulated blast furnace slag (GGBFS)
Pulverized fuel ash (PFA)
Micro silica
Hydrated lime
Gypsum
Anhydrite
Polymer
Fillers
Silica sand
Quartz sand
Limestone powder
Silica powder
Bentonite
Perlite
Polystyrene
Vermiculite
Expansion clay
Cellulose fibre
Polypropylene fibre
Chemical Additives
Cellulose esters
Superplasticizers
Thickening agents
Air entraining agents
Accelerating agents
Retarding agents
Defoaming agents
Hydrophobic agents
Plasticizing agents
Shrinkage compensation agents
Pigments
Inorganic pigments
Organic pigments
Most of the dry-mix mortar products contain both mineral cementitious binder (e.g. OPC) and the polymer binder (e.g. re-dispersible powder) and they are normally packed in bags after mixing in the factory. Hence, the dry-mix mortar products are also known as Premixed or Pre-bagged Polymer Modified Cementitious Mortar.
Dry Mix Mortar Products Include
Plastering – internal/external
Thin joint mortars
Floor screeds
Stuccos
Cement grouts
Tile adhesives
Tile joint fillers
Waterproofing products
Crack fillers and repair materials
Factors driving the demand for dry mix mortar
One key factor that has been driving demand is the ability of these products to save on labour costs. With the use of specialised application equipment, substantial improvement in workmen efficiency and output has been reported due to the use of these products. For countries like India suffering from a crunch in construction labour, adoption of this technology could be the answer. Ease of application is another important factor that works in favour of dry mix mortar products. This is one more factor that is especially important in countries like India, where a majority of the construction workers are unskilled, with very low levels of education.
Another important factor that can further drive the demand for dry mix mortar-based products is the pressure from various quarters to deliver buildings that are durable and require very low maintenance. Their ability to deliver on the promise of consistency of quality is what has been a major reason for the remarkable growth in demand for these products. The need to increase the sustainability quotient of buildings and ensure long-term functional durability is the demand nowadays from specifiers and dry mix mortar technology is what they are looking towards for delivering on this key aspect.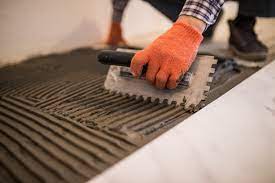 Future of dry mix mortar:
The non-availability of river-sand and the increase in labour cost and non-availability of skilled labour have necessitated the requirement of ready-made building products. This scenario was well understood by major cement manufacturers globally and in India for a forward integration business model through dry mix1 plants. Considering cement volumes and the percentage of cement volume for masonry applications, the higher rate of conversion of conventional cement mortar systems to factory made dry mortar is possible in the near future.